These events have taken place for 2023, but please join us next year.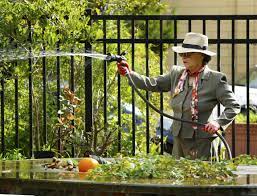 Day 5. Monday, February 20, Grove Street
6th Street Bike Trail between:
Cypress & Grove Brewing 1001 NW 4th St
and Flowspace 117 NW 16th Ave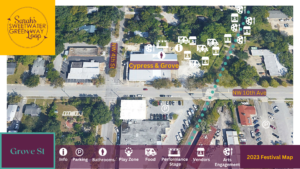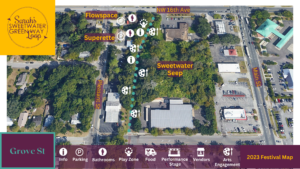 ***Beginning at 6pm*** Wine + Wildlife – Trail Take Over @ Superette ft. Wine Pours

Live DJs
Projection Art and Nature Documentaries by local filmmaker Eric Flagg

Creative and educational signage and light displays

Trailside bar offering complimentary beverages to the first 50 festival attendees!

All night: SL Installation

Mirror and Light piece brought in by Skye Losey

In collaboration with local business creatives Lara, Jake, and Humm

All night: Live Trailside DJ + Audio/Visual Installation

hosted by Cypress & Grove

All night: Keep your eyes peeled for something DIFFERENT at this Monday market! You may find characters roaming the grounds and the bike trail… Light Displays, Stilt Walkers, LED + Fire Performers, oh my!
2-5:30pm Dreamers Garden – info sharing about the birth and transformation of this community garden – visit them just down at the corner from C&G, at NW 10th Ave and NW 4th Street!
4-7pm Grove Street Farmer's Market – catch a few new tables and learn more about the work that neighborhood organizations are doing this time of year.
4:30pm + 5:30pm Gainesville Giving Garden is giving tours of their urban farm, and raising funds for their Spring Donation Drive! Learn about their commitment to food justice in our community.
4-8pm O2B Kids! Bounce House + Face Painting ~ can you find them on the bike trail?
***7pm LAST CHANCE to see the documentary on Sarah McKnight and engage in meaningful talkback with the film's producers!***

Catch "Sarah's Place" at Cypress & Grove before heading up the bike trail for evening festivities.
Each guest at the screening will receive a free drink ticket from C&G!

7-10pm Return to Nature – Trail Take Over @ Flowspace ft. Open House

Silent Disco

Cozy Fire Pit

Tea Zen Zone collaboration between House of Waking Life and Flow Space collab – Located inside Flow Space and offering a space for grounding down, pulling cards from an altar, sipping tea, and enjoying yoga props to stretch out on during an ambient music and dance set.