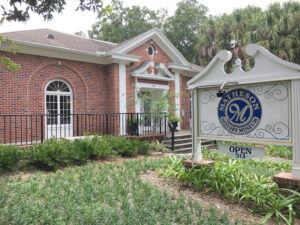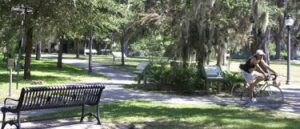 Day 4. Sunday, February 19, S.E. Historic District
513 E University Ave
Matheson Museum Programming:
2-7pm

Open House at the Matheson History Museum (513 E. University Ave). View current exhibitions,

We're Tired of Asking: Black Thursday and Civil Rights at the University of Florida

and

Return to Forever: Gainesville's Great Southern Music Hall.

Light refreshments will be served.

2-6pm

Open House at the Matheson History Museum (513 E. University Ave) and Historic Matheson House (528 SE 1st Ave). Tour the third oldest home in the Gainesville area and learn about the Matheson family and other early settlers of Alachua County.

4pm

Guided tour of the Matheson Library and Archives (418 E. University Ave). Learn about the collections of the Matheson, including local yearbooks, historic postcards, records of local businesses, and more!

7pm Film screening of "Sarah's Place" at the Matheson History Museum (513 E. University Ave.). Check out our Community Input Board here, as well as the festival info booth for a chance to win a free inaugural festival t-shirt!
Sweetwater Branch Inn Programming:
Enjoy a scrumptious southern stew with collards  from Mary McKenzie's housekeeper and cook, Mammi. 

Open house cottages and bungalows at the Florida Cottages can be toured, i.e.  Pleasant Place Cottage; named after the

Mt. Pleasant community.
Sweetwater Park & Matheson House Porch – Bring a blanket and park your crew on the lawn for a gorgeous day of outside activities:
2p-onward

Bands on the front porch of the Matheson House:
O2B Kids! Bounce House + Face Painting

3-6pm GET SPATIALLY-FED OUTDOORS: Inserting fun, creativity, and play into local land stewardship – How can we incorporate a more collective and routine rhythm of holding FUN and intentional space for wild places? Spatially-Fed works with local cultural leaders and conservation organizations to bring memorable practices into landscapes which need our mindful and physical attention.

3-4pm GNV Fun Facts and Storytelling – Drop by and drop some knowledge.
4-5pm FREE all ages dance/movement workshop with Harley O'Neill (dancer-in-residence at Shands, M.A. Arts in Medicine)
5-6pm Make Earth Art + celebrate the Sweetwater Branch!
Alachua County Library HQ:
All Day: Look back in history, through a display of historical photographs of the SE Historic District in Gainesville. Visit the 2nd floor Foundation Wall for a display form the ACLD Heritage Collection.

All Day: Challenge your knowledge of the SE Historic District with a crossword puzzle.

All Day: The library will be open for regular use.

1-2 pm: Learn about invasive plants, how to identify them, and how the impact the environment. Join Marc Frank (Extension Botanist, University of Florida Herbarium), Stephen Enloe (Invasive Plant Extension Specialist, UF/IFAS Center for Aquatic and Invasive Plants), and Nicole Barbieri (Habitat Naturalist, City of Gainesville) to learn more about invasive plants in Northern Florida.

2-5pm:  MakerSpace demonstrations in the lobby of Headquarters Library – "3D printings: How does it work and what can you make?"

3pm: History of the SE History District presentation in Meeting Room B of the Headquarters Library.